Coates aged care home is located: Cnr Long &, James St, St Arnaud VIC 3478 • Tel: (03) 5477 3300
27 bed home surrounded by charming views
Located in the former prospecting town of St Arnaud, Coates aged care home is a 27 bed home offering individualised attention for every stage in life. Residents can opt for a double or single room; all rooms feature an ensuite. Four rooms are dedicated for couples.
A room with a view of our courtyard or garden scape is our standard rooms are tastefully furnished with a bed, beside table, lamp and desk chair. They have a shared bathroom between rooms.
Our deluxe rooms have a private ensuite, a bed, beside table, lamp and desk chair.
Built in wardrobe
Electric bed
Wifi access
Air conditioning
Smoke & heat detectors
Fire sprinkler system
Foxtel access
Recreation room • Courtyard • Lounge & sitting area • Library
Specialty aged care at Coates
A friendly and professional staff view each resident as a person, not a patient. Individualised needs are met within four areas of expertise:
A flower filled patio area to chat with friends, a recreation room with a vaulted ceiling and wide-screen TV to lounge in, plus tailored services for individual needs make Coates an aged care home of choice.
Experienced team
Rest easy every day. Our committed, passionate team is available around the clock
Housekeeping services (cleaning, rubbish removal)
Personal care assistants (dressing, hygienic care and more)
Registered nurses (daily/on call evenings)
Tailored services
Our social team arranges special activities and therapy sessions. Residents also have frequent visits from specialists, such as:
Podiatrists
Optometrists
Hairdressers
Nutrition
Our chefs provide tasty, nutritious meals using only the freshest ingredients. A 4-week rotational as well as seasonal menu is provided.
Three meals daily, including two hot meals
Prepared fresh, on site
Seasonally rotated menu
Healthy and well balanced
Available snacks
Special dietary requirements accommodated
Activities + excursions
Our social care programme encourages daily interaction through activities like indoor bowls, pottery classes and group knitting. The bus service at our nearby Swan Hill home provides frequent day trips and large group trips throughout the year to points of interest like Bendigo or the Brim Silos.
Sense of community
At our cosy Coates home, residents and staff become like extended family. This fosters an all-important sense of belonging. Additionally, church organisations make occasional visits to suit residents' spiritual requirements.
In person + video calls
Family and friends may visit Coates anytime. For added peace of mind, remote video calls are always available. Our team is skilled to assist with technology to set up a successful video call.
Explanation of fees at Coates
The amount that you will have to contribute toward the cost of your care is determined by factors such as room size, financial situation and personal needs. We have accommodation options that cater to everybody, from people who are on a full pension to those who have the means to contribute more.
Accomodation cost
This covers your room rental. You may be eligible for Governmental financial assistance.
How will I know if I'm eligible for financial assistance for aged care?
Financial assistance is available to those who truly need it. A means assessment will determine your eligibility based on your financial situation
The Australian Government will pay your aged care costs if:
Your income is below:
$32,331.00
Your assets are below:
$58,500.00
Your income is greater than:
$62,332.40
Your assets are greater than:
$197,735.20
What are my options if I am self-funding my aged care?
The good news is, if you are paying for your aged care costs without Government assistance, you have a choice as to how you pay:
A lump sum payment:
$375,000 Standard room
$400,000 Premium room
RAD = Refundable Accommodation Deposit
Fully refundable when you leave the home.
Daily payments:
$83.73 Standard room
$89.32 Premium room
DAP = Daily Accommodation Payment
Rental-style, non-refundable payments.
A combination of 50% RAD + 50% DAP
50% refundable when you leave the home.
Example of combination payment of a standard room:
50% refundable deposit (RAD) of $187,500
and 50% daily payment (DAP) of $41.87
Food & services cost
This fee covers the cost of day-to-day services, such as meals, cleaning, laundry and facilities management.
Based on current rate:
$60.86 / day
$22,213.90 / year
The basic daily fee = 85% of the single person rate of the basic age pension. This changes twice per year.
Care cost
An ongoing fee that covers your personal and clinical care.
Personal care may include help with:
Bathing, dressing, grooming, toilet & shower support, etc.
Clinical care may include:
Specialised nursing services, medication management, catheter care, etc.
Means-tested care fees have annual and lifetime caps:
Maximum $32,718.57 / year
Maximum $78,524.69 / lifetime
Not everyone will have to pay a means-tested care fee; it is based upon your specific needs. If you do need to pay a care fee, the exact amount is determined through a means assessment. It may be determined after the needs assessment that you pay part of the cost and the Australian Government pays the rest.
A word to prospective residents
Before becoming a resident at Coates, it's important for you and your loved ones to have an honest, open discussion. After all, this may be a significant lifestyle change, which can bring about many questions. To help you have the conversation, we've detailed key steps for those considering aged care.
To set up an in-home consultation, please reach out to our Customer Relationship Consultant.
Have questions?
We're happy to answer them! Please provide your details below and we'll get back to you, plus send you an info kit brochure about Coates.
See other Respect aged care homes
Respect has acquired many aged care homes over the years, which as earned trust in the communities we serve. With many locations set across Tasmania, Victoria and New South Wales, you'll find Respect aged care home in many desirable locations across the country.
RM Begg
27-35 Epping Street, Kyneton VIC 3444
Our spacious residence is designed to feel like home - stylish interiors, quality furnishings, authentic uplifting artworks throughout and an all important abundance of natural light create a relaxed ambiance and open feeling.
Hudson House (formerly Sir William Hudson Memorial Centre)
8 Fachin Ave Cooma NSW 2630
Nestled in the Southern NSW town of Cooma - also known as the "Gateway to the Snowy Mountains" - and only an hour from Canberra, coastal beaches and the snow fields, Hudson House has so much to offer its residents.
Peace Haven
185 Penquite Road, Norwood TAS 7250
Launceston's Peace Haven offers a bright, contemporary design with plenty of spaces to relax – either by yourself or with other aged care residents. Pick out a book in our well-stocked library or challenge other residents to a few games of indoor bowls! No matter what you're in the mood for, there's always a new activity or group to join at Peace Haven.
Fred French
9 Amy Road Newstead TAS 7250
At Fred French in Launceston, delivering high-quality, customised aged care services is central to everything we do. Enjoy your days immersing yourself in our green outdoor spaces, relishing in freshly prepared meals, and engaging in our vibrant lifestyle programs.
Derwent Views (formerly Freemasons)
7 Ballawinnie Road, Lindisfarne TAS 7015
At Derwent Views Home, Lindisfarne, enjoy spectacular views of the Derwent River, outdoor spaces and a range of fun social activities that enhance wellbeing. Enjoy your retirement with a range of aged care services, including specialist dementia care.
Lyrebird Village
6-20 Neerim St, Drouin, Victoria, 3818
Located in the hills of beautiful West Gippsland, our 115 bed home provides a range of accommodation to suit all levels of care.
Woodhaven
55A Hebden St, Lockhart NSW 2656
Woodhaven is home to a vibrant, welcoming and inclusive community that maintains strong connections with the local area and partnerships with local organisations throughout Lockhart and the wider regions of the Riverina.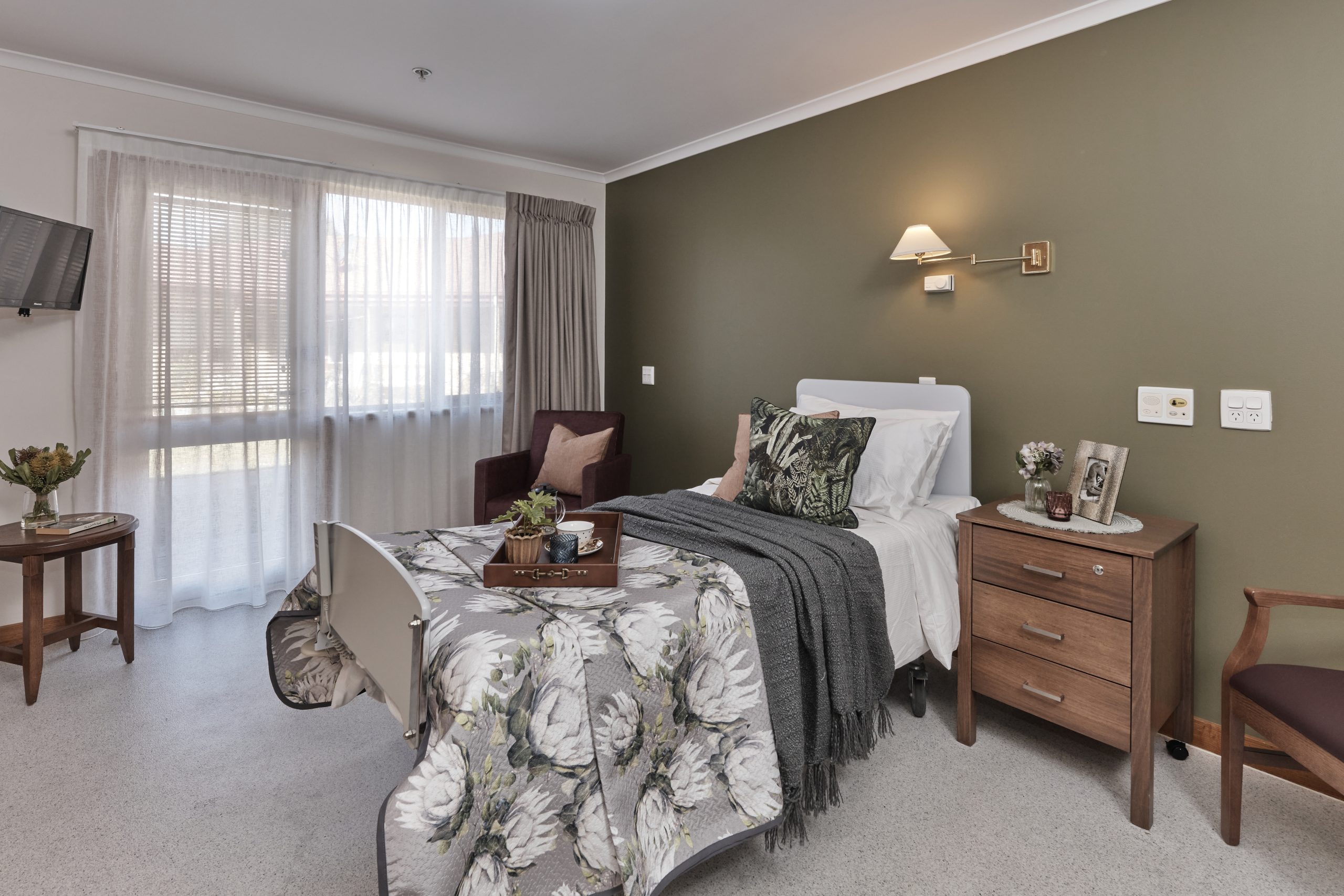 Wellington Views
24 Stanfield Dr, Old Beach TAS 7017
Settled into the south of the island near Hobart, Wellington Views' acreage is met with awe-inspiring views of the Derwent River and surrounding mountains.
Tyler Village
320 Westbury Rd, Prospect Vale TAS 7250
Close in proximity to the Prospect Vale Marketplace, Tyler Village aged care home rests in a peaceful area, surrounded by open expanses of lush, green grass and natural bush.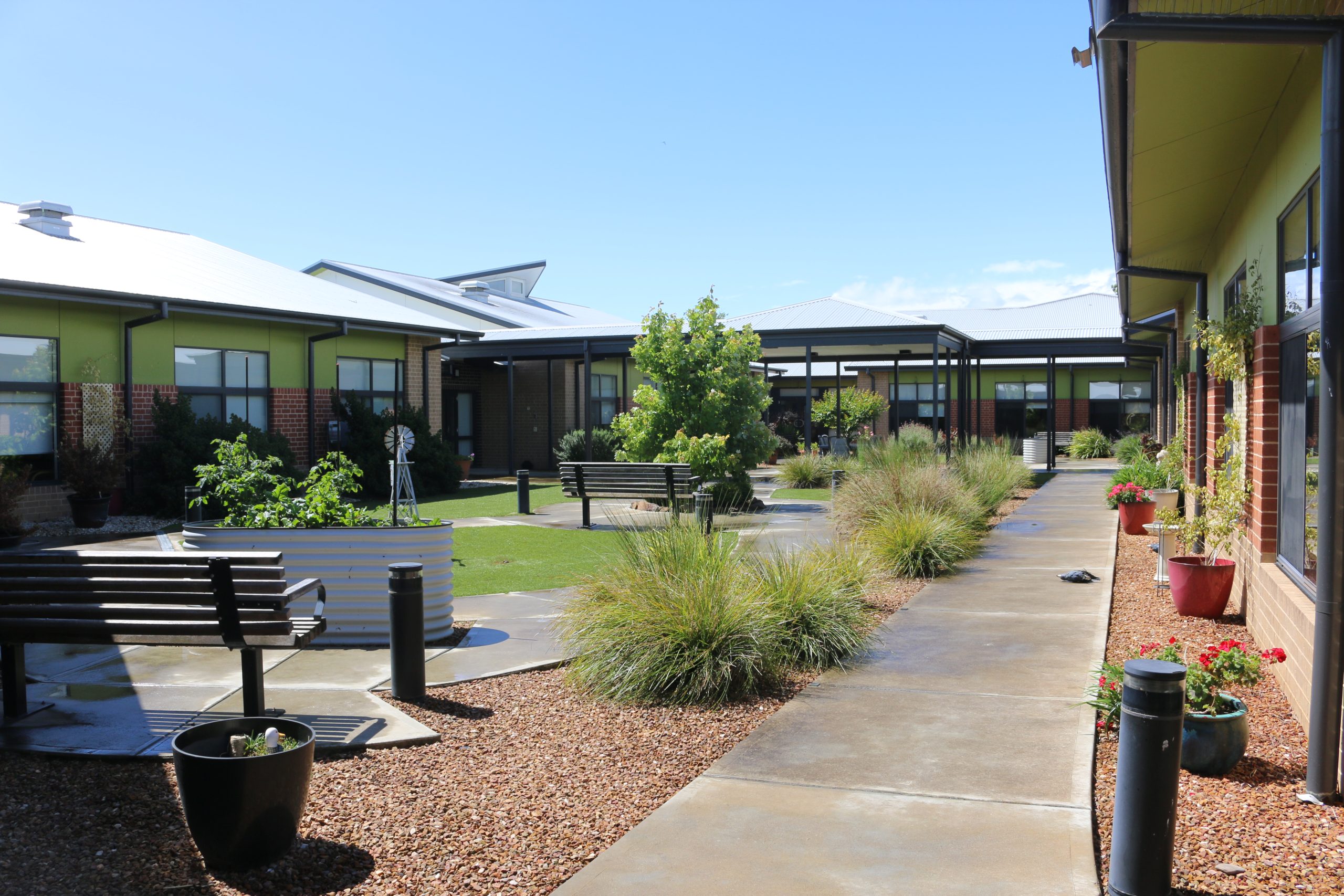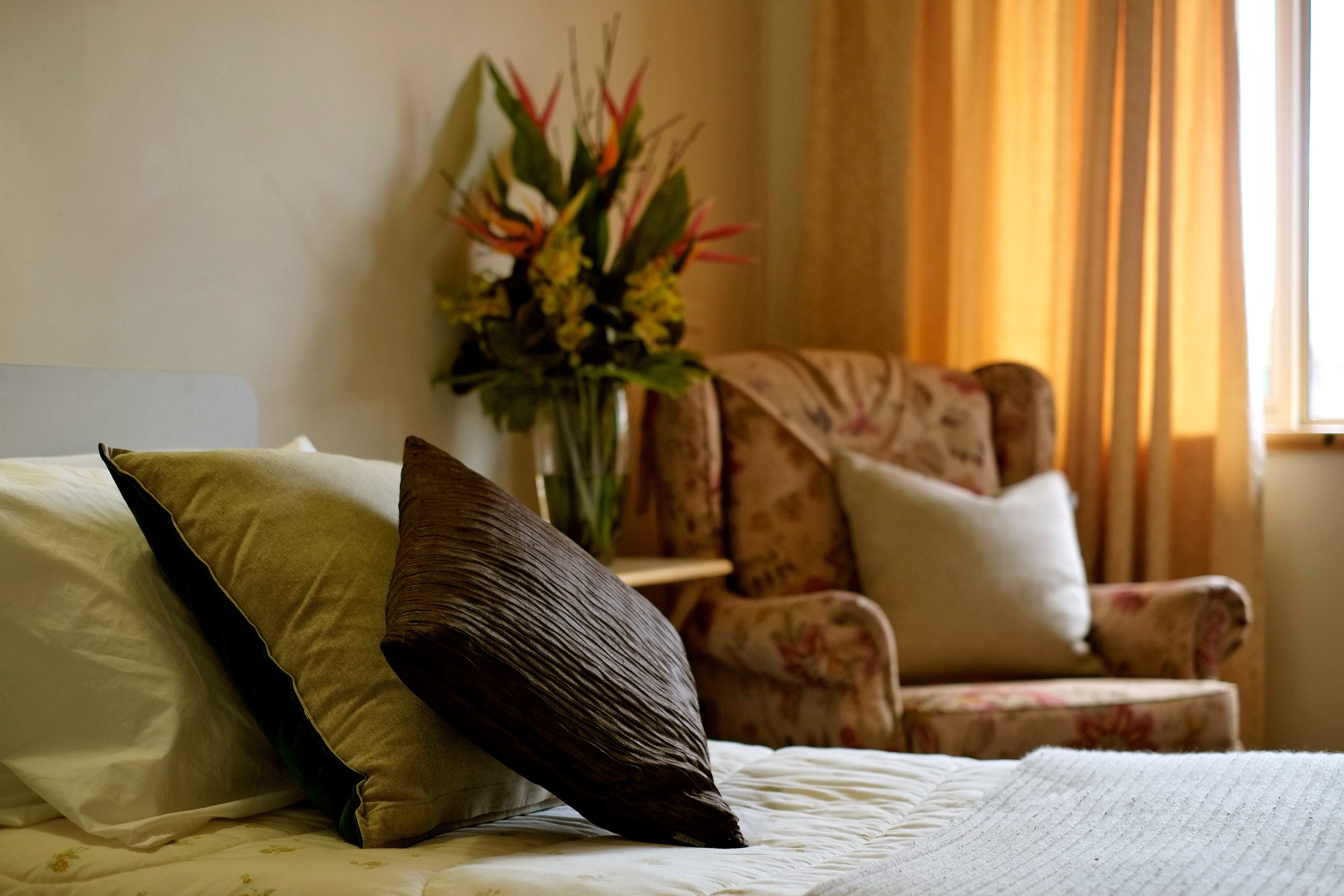 St John's
138 Williams Rd, Wangaratta VIC 3677
Founded by the Anglican Church Diocese in May 1969, St John's, located near the winding Three Mile Creek, has been an integral part of the Wangaratta community for over 50 years.
St Ann's
142 Davey St, Hobart TAS 7000, Australia
Located within a quiet residential area in Hobart, St. Ann's has been synonymous with high quality aged care for almost a century.
Mt St Vincent
75 South Rd, West Ulverstone TAS 7315
Located just northwest of the Leven River, residents of Mt St Vincent enjoy a hilltop location, with sweeping panoramic views across the seaside town of Ulverstone.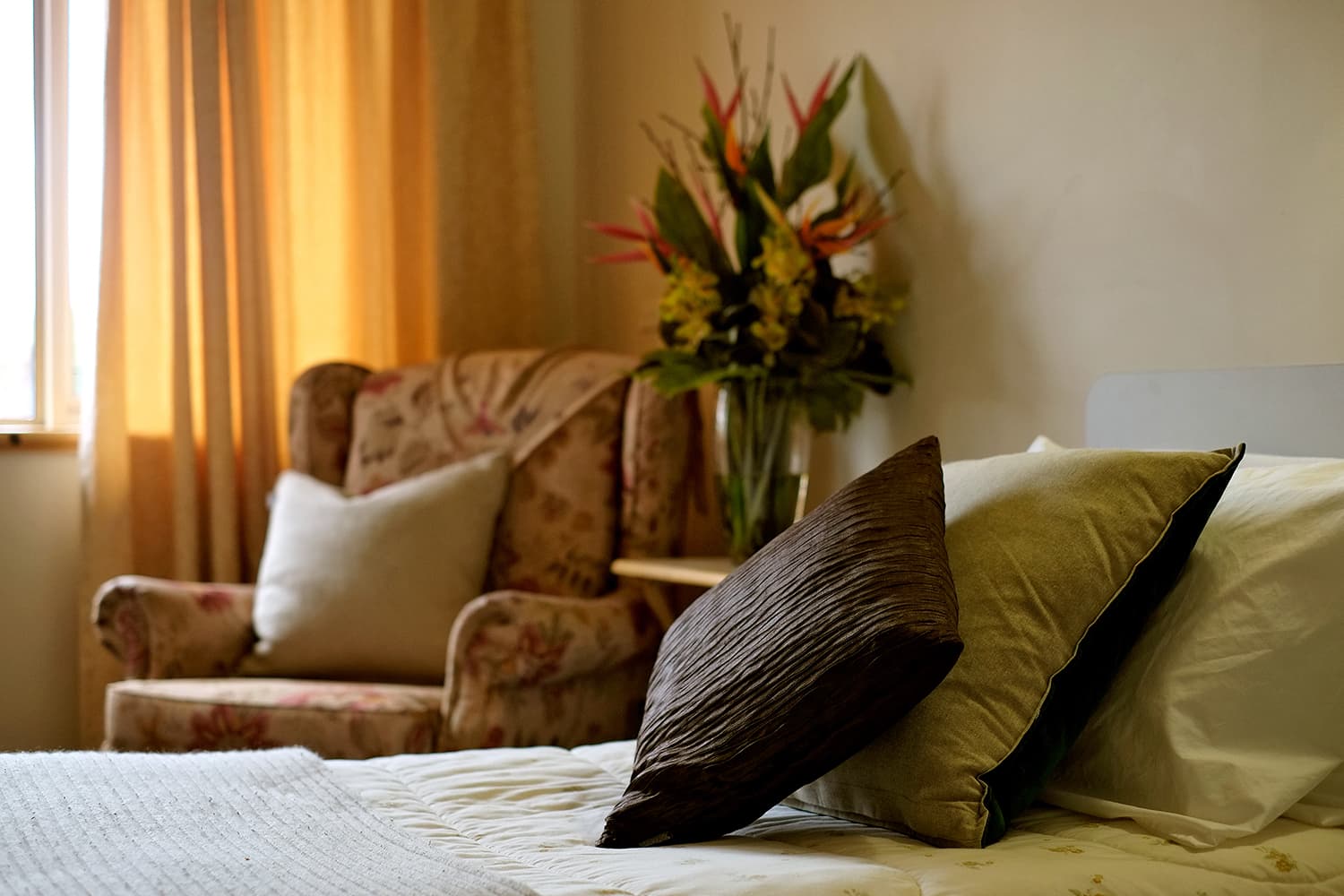 Eliza Purton
26 Lakin St, West Ulverstone TAS 7315
Overlooking the seaside town of Ulverstone, the Eliza Purton Home is the proud flagship of Respect aged care homes since its founding in 1964. The home boasts spectacular views of the Leven River, Mt Roland and the Bass Strait.
Coroneagh Park
50 Ironcliffe Rd, Penguin TAS 7316
Nestled in the heart of the quiet town of Penguin, on the northwest coast of Tasmania, Coroneagh Park's seaside placement is rich with open spaces and relaxing beaches.
Cooinda
38 Maple Cres, Lithgow NSW 2790
Cooinda has been an important community asset for Lithgow since 1968. The home has seen various additions and upgrades over the past 50 years and the recent addition of a brand new 36 bed wing at Cooinda signals its exciting next stage of development.
Cohuna Village
38 Augustine St, Cohuna VIC 3568
A stone's throw from the Cohuna Recreation Reserve and the banks of Gunbower Creek, Cohuna Village aged care home thrives amid a scenic farmland setting.
Coates
Cnr Long &, James St, St Arnaud VIC 3478
Located just east of St Arnaud Regional Park, Coates aged care home rests against a backdrop featuring a pleasant mix of open farming area and charming historical buildings.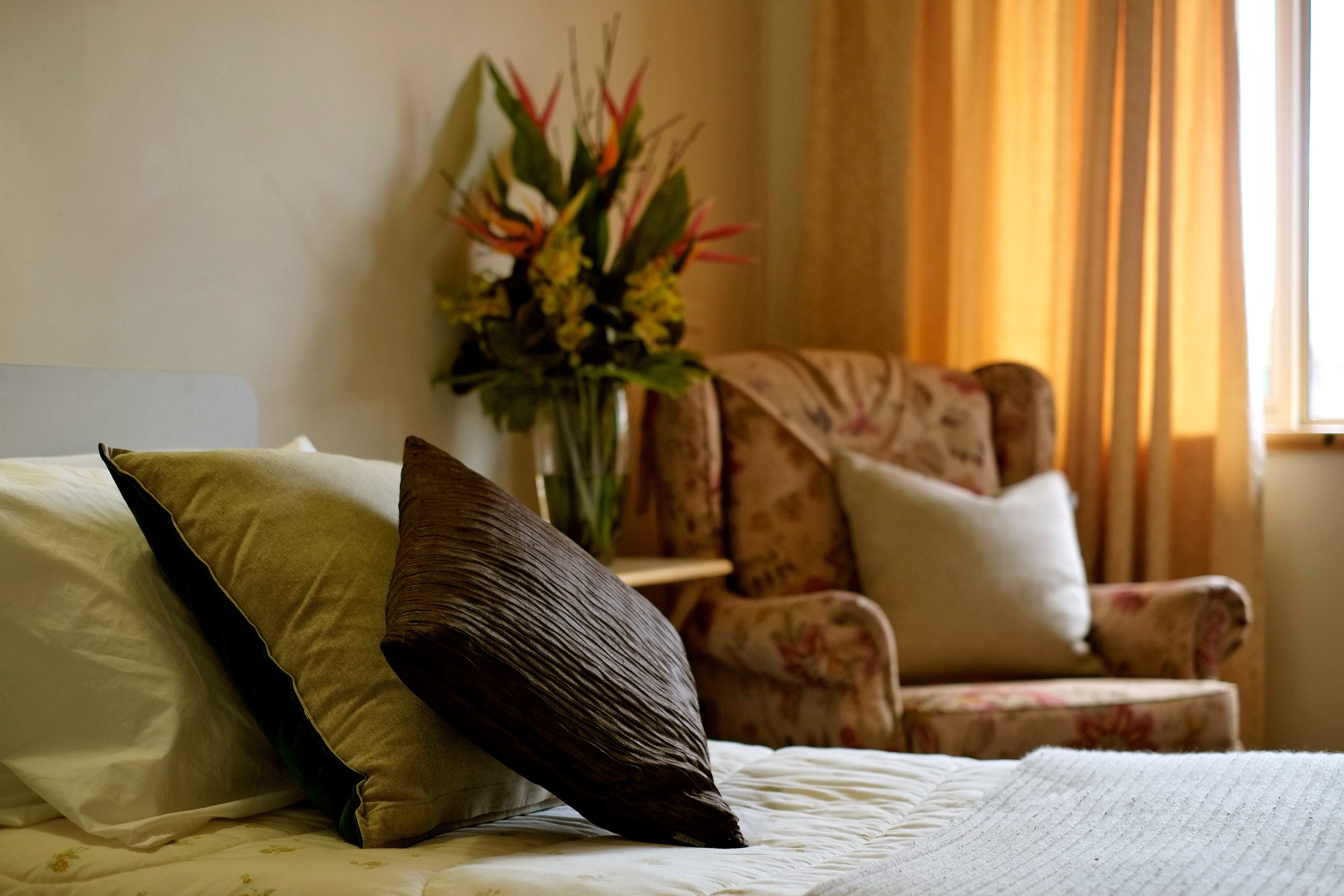 Avonlea
72 Macpherson St, Nhill VIC 3418
The peaceful town of Nhill sets the location for our Avonlea aged care home. The countryside, boasting rich wheat fields and grazing sheep, provide a quiet and nurturing environment.
Mitchell House
127 Vary Street, Morwell, VIC 3840
Mitchell House has been providing a caring environment for seniors in the Morwell area since 1986. A focus on every aspect of resident needs means those who stay with us are ensured excellent quality care, both physically and mentally.
Tongala Memorial
18 Purdey St, Tongala, VIC 3621
Tongala Memorial is a 70 bed aged care home that has been serving their local community for more than 90 years.
Alcheringa
2/14 Boree Dr, Swan Hill, VIC 3585
Set on the edge of Swan Hill in northwest Victoria, the Alcheringa aged care home is bordered by picturesque fruit growing country.